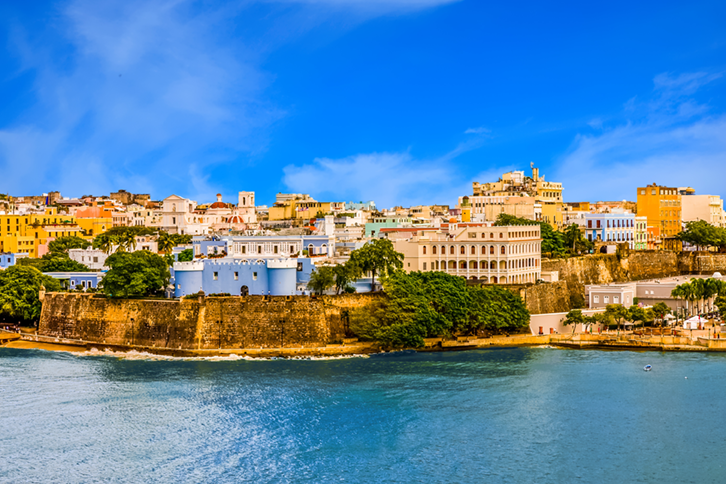 Top Benefits of Business Networking in Puerto Rico
San Juan is the capital and biggest city of Puerto Rico, located on the island's northeastern coast. Due to its location in the Caribbean, Puerto Rico is a favorite vacation destination for many travelers.
San Juan is a vibrant city that has a mix of different cultures & traditions, along with beautiful sandy beaches and a tropical climate that feels warm all year long.
The Caribbean isn't just for tourists or certain types of businesses anymore.
Puerto Rico is a great place for startups to live and work because of its beneficial tax policies, talented workforce, and robust infrastructure and community. It's the perfect location for startups seeking a collaborative environment to thrive and grow.
Florida Hispanic Chamber of Commerce says, "Because of Puerto Rico's innovative and entrepreneurial ecosystem, it offers an exceptional fusion of cultures from Latin America, the United States, and the Caribbean, making it an ideal destination for entrepreneurs."
It is no surprise that businesses worldwide recognize the value proposition Puerto Rico provides. As a result, the island has become a hub for numerous entrepreneurs.
Top Advantages of Business Networking in Puerto Rico
Following are some amazing benefits of Puerto Rico's business association and networking with Puerto Rican entrepreneurs. Click Here! 
Entrepreneurial Programs
The Puerto Rican government and some non-profit groups have special programs to help entrepreneurs start their businesses. These programs give advice and money and help them find investors. They also work with students at local universities. Puerto Rico aims to establish itself as a dynamic business hub by encouraging the growth of startups and fostering an entrepreneurial community. This strategy has attracted and supported numerous startups in recent years, accelerating their progress. Puerto Rico's diverse society, favorable tax policy, and low living costs offer advantages to companies seeking to draw skilled workers to the island.
Amazing Infrastructures
In recent years, Puerto Rico has made significant efforts to update its infrastructure, including collaborating with major telecommunication companies to establish a potential 5G mobile network. Moreover, high-speed internet & fiber optic cable services are widely accessible, providing new businesses in Puerto Rico with an opportunity to leverage a modernized infrastructure & communication network. Being a US territory, Puerto Rico enjoys superior infrastructure to many Latin American nations, with well-developed roads, hospitals, schools, and public services. Additionally, it boasts the largest convention center in the Caribbean, making it a burgeoning business hub.
Tax Incentives
The local government has implemented a proactive economic & tax incentive program to create a diversified economy by assisting businesses relocating to the island. Various tax incentives, such as Acts 20/22, are available on the island to help companies achieve better cost efficiency. Puerto Rico has tax benefits that make it appealing to investors. For example, some businesses pay only 4% income tax and are exempt from personal property taxes. These benefits result in goods & services being cheaper in Puerto Rico than in the U.S. Investors get tax benefits without leaving the U.S.
Prime Location
Puerto Rico's advantageous location between the Dominican Republic & the U.S. Virgin Islands provides easy access to markets throughout the Caribbean and Latin America. Moreover, the island's year-round warm climate, lively culture, and convenient geographic position offer an opportunity to experience the dream Caribbean lifestyle.
Puerto Rico provides numerous opportunities to improve personal and professional growth by networking with other entrepreneurs & business owners. Doing business on the island offers many advantages to business owners while also creating job opportunities for locals, ultimately benefiting the local economy.
Florida Hispanic Chamber of Commerce aims to give you the right direction and assistance to network with the best  Puerto Rican entrepreneurs. Contact us now for more details and information.