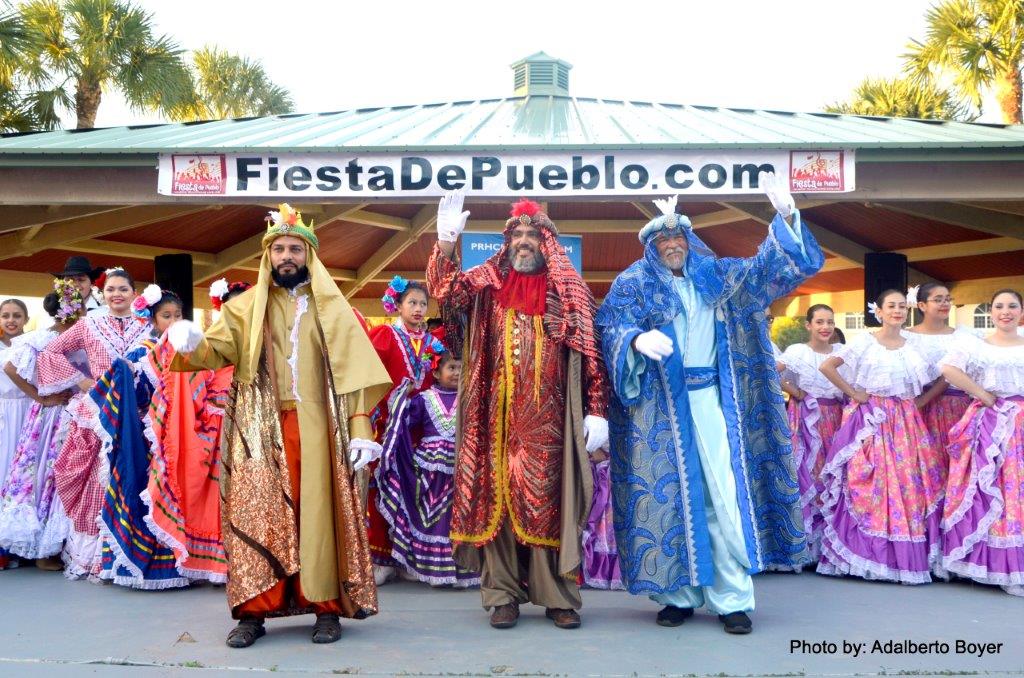 Fiesta De Pueblo & Business Expo Palm Beach County
Saturday January 6, 2024. FREE ADMISSION FOR THE ENTIRE FAMILY!
Fiesta De Pueblo & Business Expo a New Year (Año Nuevo) and Three Kings Day (Dia De Los Tres Reyes Magos) celebration is hosted in the City of Greenacres where more than 52% of the population are Hispanics. Fiesta de Pueblo features Christmas Décor, Local Businesses,  Live Hispanic Music, Art & Crafts, International Food, Folkloric Entertainment and Children Play Area.
The Annual Fiesta De Pueblo & Business Expo is very well attended with more than 7,500 adults and over 750 children participating in the event annually.
Quick Facts:
Located five miles from the Atlantic Ocean in Southeast Florida, the City of Greenacres is home to approximately 38,943 residents and over 1,000 small and medium sized businesses. The City was founded in 1926, and today is the 8th largest city of the 38 municipalities in Palm Beach County.
The City of Greenacres is a well-planned, safe, and attractive community, with an efficient and effective local government. The City has earned a "Tree City USA" designation for 21 consecutive years by the National Arbor Day Foundation and in 2007, 2008, 2010, 2011, and 2012 was recognized as one of the 100 Best Communities for young people by America's Promise – The Alliance for Youth.
Date : Saturday, January 6, 2024
Time: 12 Noon  to 10.:00 PM
Location: Greenacres Community Park 2905 Jog. Road Greenacres, Fl 33463
Admission: FREE
Fiesta De Reyes/Three Kings Day bring your kids to meet them! Click here to register!
Reserve your Business Booth/Reserve su espacio de negocio! Click here to sign up!
Fiesta de Pueblo a nonprofit corporation 501 (C-3) organized and existing pursuant to Chapter 617, Florida Statutes
"A COPY OF THE OFFICIAL REGISTRATION AND FINANCIAL INFORMATION MAY BE OBTAINED FROM THE DIVISION OF CONSUMER SERVICES BY CALLING TOLL-FREE WITHIN THE STATE. REGISTRATION DOES NOT IMPLY ENDORSEMENT, APPROVAL, OR RECOMMENDATION BY THE STATE." 1-800-HELP-FLA (435-7352) www.FloridaConsumerHelp.com
Recent Comments
No comments to show.