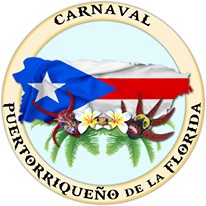 Parada Carnaval Puertorriqueño de la Florida & Business Expo
Every year the Puerto Rican and Hispanic Chamber of Commerce and our wonderful communities come together to celebrate the Desfile & Carnaval Puertorriqueño De La Florida, USA. We anticipate over 5,000 attendees from Florida, South Georgia, and Puerto Rico. Nos place informarles a todos, que nuestra Parada este año será el 18 de Noviembre día del Descubrimiento de Puerto Rico, en la ciudad mas antigua de USA, St. Augustine. Boom!
Todos cordialmente invitados!! Este año la música y presentaciones traídas a ustedes serán espectaculares. Los esperamos. Gracias a todos nuestros patrocinadores
Reserve your businerss booth today by calling 954-806-1550. Reserve su espacio de negocio hoy llamando al 954-806-1550.